WEDDINGS
"'Wow' is the only response I have to the performance at my wedding by the Simcha Orchestra! Our wedding was unlike any other." - B. Schwartz
CONTACT US
THE PERFECT MUSIC FOR YOUR WEDDING DAY
Get your dancing shoes on and call the Simcha Orchestra! Robby and his orchestra brought our son and daughter-in-law's wedding to life, and kept everyone joyously on their feet for hours. Robby devoted himself in the weeks before hand to working with our son, so that the music would be just was he was envisioning. It's not a simcha without Robby!
– R. Kanefsky, B'nai David Judea
WEDDING SERVICES
Our bands and DJs play every type of Jewish music you can imagine, including:
Yeshivish
Sephardic
Chasidic
Lubavitch
Israeli
Klezmer
Carlebach
French
Moroccan
Mizrachi
Yiddish
Persian
Ceremony Music
``They were incredible!!! I used them for both the ceremony and reception. The band leader, Robby, helped me pick out the songs to walk down the aisle to. Everyone loved it and told me how beautiful they thought it was.`` - S. Mendelson
Cocktail Hour
``We had music for our ceremony, cocktail hour and a 7 piece band for the reception. They played such good music, and their voices are incredible. Far exceeded our expectations!!`` - J. Ghozland
Dinner
``I was also impressed with the sound level… it was at perfect range. It was loud enough for the people who danced, and at the same time it allowed the guests to enjoy conversation. Your music was both inspiring and instrumental to the success of our wedding event and for this, we thank you.`` - Mr. and Mrs. GaVoian
Dancing
``The professionals who were there were so impressed with your timing, versatility and how you kept that party hopping for so many hours. One man had to repark his car while looking for his wife, cuz she had returned for "one last dance!" So kudos and thanks from all of our hearts!`` - C. Warner
Contact Us
Wedding Music
Our music catalog surpasses anything available on the West Coast, and our rich exciting orchestrations don't exist anywhere else in the world.
HIRE US FOR YOUR DESTINATION WEDDING
Having a wedding out-of-town? No problem! We've played all over the country and across the globe.
Contact us today and ask about our out-of-state rates!
"Robby, you… not only gave us the wedding of our dreams, but you have also become part of our extended family.  I heard the music in French and it was perfect! Flying you into Paris was the best decision we made.  MERCI MILLE FOIS!!!"
– Annabelle T. – Bride
CONTACT US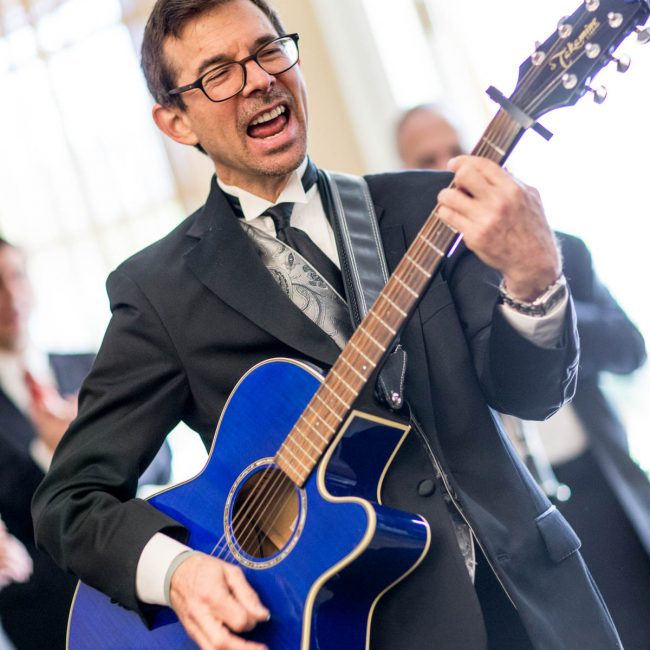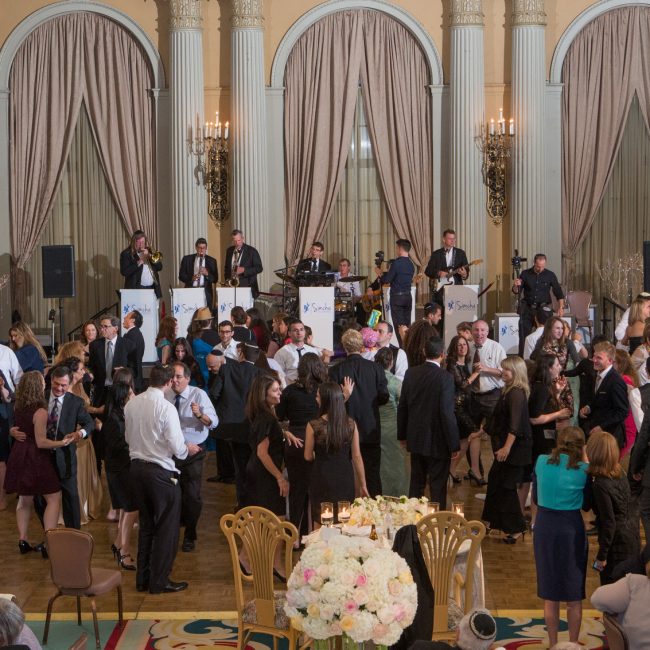 Mazal Tov! !מזל טוב We'd love to hear about your simcha!